The tennis player talks about how his parents made him raise his game, sibling rivalry and being a father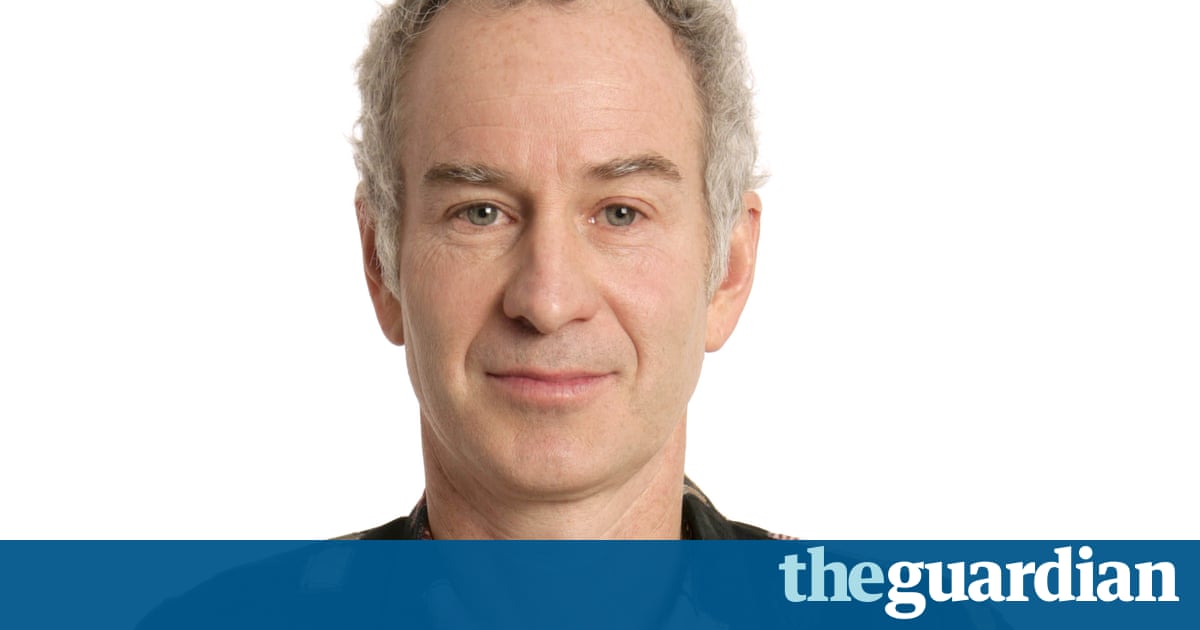 I was actually a very shy kid growing up. And I was also polite. Wouldnt have guessed that, would you? Im the eldest of three boys. Mark is three-and-a-half-years younger and Patrick is seven years younger. Mark and I fought my mum said I would jump on him unmercifully, as older brothers are wont to do. But when I was 15 and he suddenly grew taller than me I decided it was time to stop beating him up and being mean to him. Ive been trying to make up for it ever since. There was such an age gap between me and Patrick that when I first went to Wimbledon in 1977, he was 10. Then I went off to college and turned pro, so I didnt see him that much. But we reconnected when he was older and he followed in my footsteps to play tennis professionally.
Mum was the glue of the family, but very strict. As I was the firstborn, I think she was stricter with me than with my brothers. She told us that when my father went to law school and, out of 500 people, he finished second in his class, she said: Why didnt you finish first? The next year he came out top. The moral was she wanted us always to do our best and put the effort in because she knew what we were capable of.
I pushed myself towards perfection. I used to cry when I didnt get an A on my tests in middle school. Mum was always there for me, no matter what. She only came to my tennis matches if she thought I was going to lose. She wanted to be there for me if I was going to be upset, but it made me think, Uh oh! She looked out for me she really didnt like it if she thought someone was taking advantage of me and, in her mind, that would be the end of the friendship.
Dad helped me to believe in myself. He worked two jobs to provide for the family before he became a lawyer so he was gone a lot then. He loved nothing more than spending time with us at the weekend or watching us boys at sports practice.
Sadly, I didnt really know my grandparents growing up. My paternal grandmother died of Alzheimers when I was very young and my paternal grandfather died shortly after. My mums parents moved to Florida when I was in my early teens. Oddly, I probably saw more of them when I was on the tennis circuit, and my mum impressed upon me to see them as often as I could before they died.
I was a leading scorer on my high schools soccer team for four years and played point guard in basketball for two. It so happens that we lived a block away from the tennis club. We joined as a family and I used to hang out there. When my natural ability was noticed, my dad encouraged me to take it to the next level. He told me I could do it, I could be the best. The irony was my parents didnt play tennis until I started to get into it more seriously.
I was lucky my parents werent pushy. These days, its a lot more intense for budding athletes, who are developing their talent much younger. My parents were probably more concerned with me continuing my education and going to a good university. They didnt want me to put all my eggs in one basket because they knew the risks of being an athlete and how an injury can stymie your career.
Im a dad of six now, five of my own and a stepdaughter. I wanted to be someone that they knew loved them. I wanted them to know that whatever was going on in our lives, they would be coming home to a place of safety where they felt nurtured. Illalways have their back.
John McEnroe will be playing champions tennis at the Royal Albert Hall, London, from 30 November to 4 December, championstennis.co.uk/tickets
Read more: https://www.theguardian.com/lifeandstyle/2016/nov/25/family-values-john-mcenroe-tennis-player