Andy Murray will become the mens world No1 after reaching the Paris Masters final courtesy of Milos Raonics withdrawal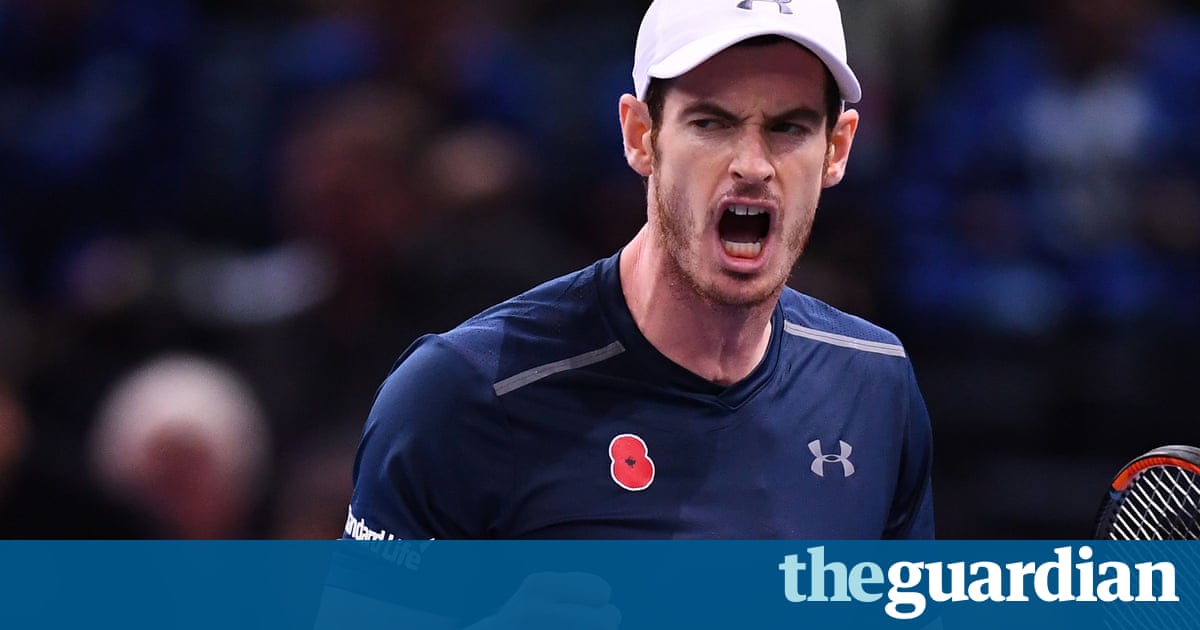 Milos Raonic withdrew from his Paris Masters semi-final against Andy Murray at the last minute on Saturday, handing the Scot the world No1 spot for the first time.
The Canadian said he tore his right quad during his quarter-final win over Jo-Wilfried Tsonga on Friday. His withdrawal means Murray will overtake Novak Djokovic at the top of the rankings, having spent a total of 76 weeks at No2 and ending the Serbs latest reign at 122 weeks.
Murray will face John Isner in Sundays final, his 12th of 2016, after the American beat Marin Cilic Djokovics quarter-final conqueror 6-4, 6-3 earlier on Saturday.
I have put myself in a position to do something that takes a lot of consistency, a lot of concentration for a long period of time, said Murray on Friday, following his 7-6, 7-5 quarter-final win over Tomas Berdych.
Martina Navratilova led the tributes to Murrays achievement, tweeting: Congratulations @andy_murray for reaching the pinnacle of our sport #1!!! And thats not a hash tag that is #1.
Confirming his decision to withdraw, Raonic said: Yesterday at I believe 4-2 in the first set I started feeling some pain in my leg. I didnt think too much of it at that point. This morning I had trouble waking up and getting out of bed. So I went to sort of clear any serious diagnosis. Did some tests. Did an MRI. So they found that I have a tear, grade-one tear in the right quad.
Asked if it endangered his participation in the ATP World Tour Finals in London, which starts on Monday week, Raonic said: Yes, it does. I still have the possibility of making it but I was told five to 10 days. So Im on the borderline for that. I still have a possibility that I might be able to play more this year, on one of the biggest stages, important moments in tournaments, for us as tennis players. Now, I just rather than feeling bad about it, I try to put the attention on trying to make the most of these days.
Read more: https://www.theguardian.com/sport/2016/nov/05/andy-murray-becomes-tennis-world-no1-milos-raonic-walkover-paris